March 8, 2020
Volunteering
Recently, I decided to volunteer at a local First Robotics Competition event. From Friday to Saturday, I helped set up, reset, and take down the arena. Coincidentally I stumbled across the team from my high school! It was fun to see their robot in action.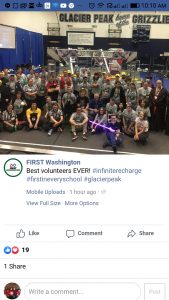 There I am, in the third row!
That's all for now, hopefully I'll do more interesting stuff next time!