February 20, 2019
Robotics Season Summary
With the conclusion of the FRC season yesterday, I feel as since this is the last year I can compete in First, it is suitable that I recall the team's growth over the three years I've been on it.
In the 2016-2017 Steamworks season, my first year on the team, we built a glorified box. The team was incredibly small, with only 4 other members aside from me. That combined with our small budget and mentors, our robot was the epitome of janky.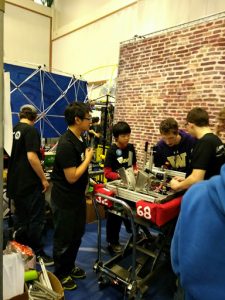 At least it moves?
In the 2017-2018 Powerup season, our robot was quite an improvement from last year's, as we could at least do some of the needed tasks. Our robot could shoot powercubes, and move, one more thing than the previous year.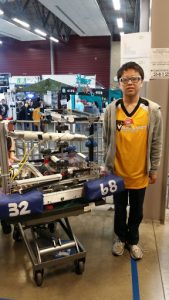 It's actually useful!
Finally, this year's Deep Space season, the year in which I fully adapted to my Vice President position, our robot did essentially everything. Under my leadership, our previous record of unimpressive robots has hopefully been broken!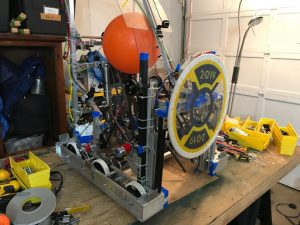 Quite a formidable robot!
For now, we will spend our time after school preparing and practicing for the competition.
Hopefully, in March when my team competes, we will preform well enough to proceed to the second round!